By Serena Maria Daniels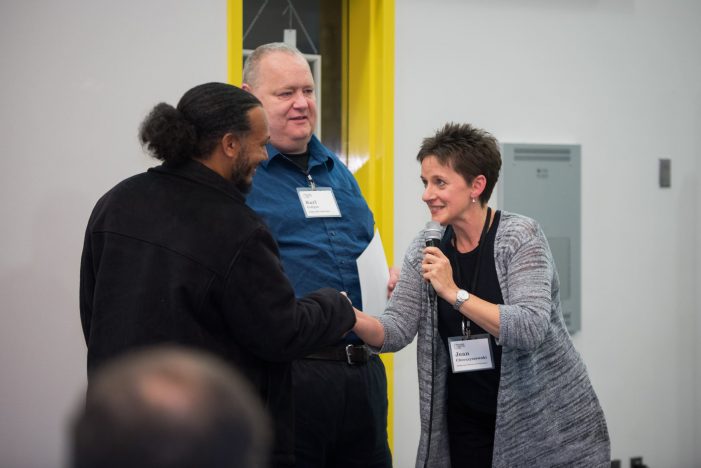 Micro greens: They add a hint of color and flavor to many of the beautifully-plated entrees that make their way to the tables of fine dining establishments.
Chefs love them for their visual appeal and their ability to add a layer of texture to any dish. They also add a sweet or spicy snap and a splash of color to any plate – from salads and soups to sandwiches and entrees.
Microgreens contain five times more nutrition than a mature plant. They are grown quickly and are harvested within six to 14 days from planting.
While they've long been a staple in high-end kitchens across the West Coast, more Michigan chefs are recognizing their appeal and incorporating them in their menus.
Happy Little Greens Farms in Flint has capitalized on this trend and is supplying its microgreens to Flint-area restaurants and retailers. So far, you'll find its produce at Redwood Steakhouse and Brewery, the Local Grocer, Flint Fresh Mobile Market and Zehnder's of Frankenmuth.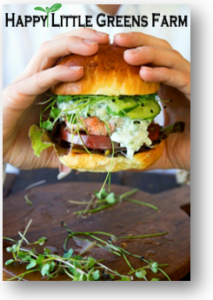 "Iceberg lettuce has no flavor, but microgreens are so tasty, you could top a burger with it instead of plain lettuce," says Karl Collyer, who founded Happy Little Greens Farms earlier this year.
The urban farm is an indoor vertical farm that runs without natural sunlight and significantly less soil and water. It's housed in the 1,200-square-foot old Mid-Michigan Lock & Safe building at 1831 Bennett Avenue. The crops, which range from micro radishes, sunflower, and kale to beets and mustard, are grown on flat trays that fit chrome racks you might find in a commercial kitchen. Lightening and temperature are closely controlled, allowing for crops to grow year-round.
This unique approach to urban farming wowed judges in the Business Boot Camp pitch fest, the culmination of a three-day intensive training in late October for Flint-area food businesses. It was sponsored by the Michigan Good Food Fund, a $30 million public-private partnership loan fund that provides financing and business guidance for entrepreneurs with a good food business model that benefit underserved communities across the state.
Happy Little Greens beat out five other competitors and took home $10,000, which will be used to purchase the additional equipment needed to scale their business and sell to more restaurants and markets. At its current capacity, Happy Little Greens can grow three to four crops a month. With the grant money, Collyer plans to purchase 10 more racks for a capacity of more than 260 additional growing trays.
"This award is giving us the opportunity to grow our business. Ultimately, this is more delicious and nutrient-dense food by Flint for Flint," says Collyer.
Detroit- and Flint-based businesses like Happy Little Greens Farms, may seem like fledgling operations, but their growth potential is promising. Advocates are calling on more research to study growth potential.
Many site the results of a University of Pennsylvania Study conducted in 2008, which revealed that Philadelphia's community and squatter gardens grew over 2 million pounds of mid-summer vegetables and herbs, and reported revenue in excess of $4.9  million.
New York Geographer Mara Gittleman stepped-up and took on a New York-based garden survey she coined Farming Concrete. In 2010, the survey's first year, she found that 67 New York gardens yielded 87,690 pounds of food, with an estimated value of $214,060.
Meanwhile, city residents are eating more locally-grown foods, grown by farmers like Collyer.
Microgreens, which are edible young plants, can be grown in to 3 inches tall from all kinds of vegetables in six to 14 days. They also contain five times more nutrition than a mature plant, according to the abstract. Collyer submitted for the I-69 Thumb Region Catapult Business Plan Competition earlier this year.
"Columnist Doug Larson once said 'Life expectancy would grow by leaps and bounds if green vegetables smelled as good as bacon.' Microgreens may not smell like bacon, but they do provide a healthy solution for your next creative food dish," he said in the abstract.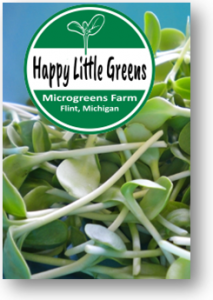 Collyer got his start in vertical farming after he experienced a pulmonary embolism, which dramatically limited his physical abilities. He spent more than 20 years working in industrial maintenance for a tier one supplier, but after his diagnosis he had to find less physically demanding work. That's when he came across vertical farming. Collyer's family had owned a six-acre farm when he was growing up so he already had a background in growing produce.
In all, six good food entrepreneurs spent the three days with industry mentors and experts to learn the skills needed to grow their businesses. Other participants included Charma's Green Chips, The Flint Farming Project, MaMang, The Poke Bowl, and Sweet Peaces Veggie Bistro.
"These entrepreneurs are growing jobs and access to nutritious food in a Michigan community where healthy food is critical," says Mary Donnell, Michigan Good Food Fund spokesperson and manager. "We look forward to staying in touch with all six companies that participated in our boot camp so we can continue to find ways to assist good food businesses in Flint."
For more information about Happy Little Greens, visit happylittlegreens.com
Editor's note: Meet healthy food producers and lovers, and learn how to incorporate healthy greens into your family's meal plans at the Savor The Flavor of Flint event (January 27 ), hosted by the Michigan Fitness Foundation, Michigan Department of Health and Human Services and your friends at TheHUB. Learn more at: savortheflavorflint.com
First posted on The Hub Flint November 19, 2017.