By Cindi Cook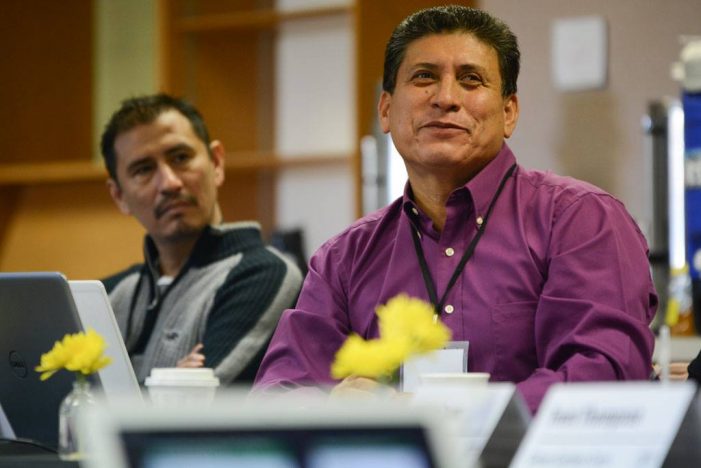 There's no escaping the fact that good food is, well, good, and, that we need lots more of it.
Stakeholders and residents alike recognize that the fresh foods needed most in Flint are often the hardest to find, let alone afford to buy.
The Michigan Good Food Fund knows this too. That's why it brought together $30 million in a public-private partnership loan fund to finance good food enterprises. The goal is to help increase the number of businesses that support the growth, packaging, distribution, preparation and sale of fresh foods.
And this fall the fund will host a three-day Business Boot Camp, October 24 through October 26 at the Flint Farmer's Market. The training event will help food-based entrepreneurs with the kind of knowledge and resources needed to help them launch and grow their businesses and, in turn, increase healthy food options throughout the city.
Business skill building, financials, coaching, marketing and fundraising, and all-important networking with food industry mentors will be a part of the program's late-October event. At its conclusion, participants will get the chance to pitch their business to a live audience and panel of judges. The winner will receive a $10,000 award for business consulting and capital expenditures.
Six spots are available in the Boot Camp and it's free for those chosen.
To apply, download an application from http://migoodfoodfund.org/business.-assistance/flint-business-boot-camp.
Applications must be returned to info@migoodfoodfund.org  no later than Monday, September 11, 2017 at 5:00 p.m.
For questions, write to info@migoodfoodfund.org.
ABOUT THE FLINT BUSINESS BOOT CAMP
The FREE Business Boot Camp offers entrepreneurs the opportunity to learn from industry mentors and fellow enterprises the skills needed to take their businesses to the next level including:
Understanding Your Customer
Defining Your Value Proposition
Demystifying Financial Statements
Telling Your Story…

in 5 minutes

!
Fundraising & Marketing
First posted on The Hub Flint August 30, 2017.