They're just four letters — C, D, F and I — but when combined, they translate into a big impact for low-income consumers and other members of Genesee County's economically disadvantaged neighborhoods and communities.

The handful of community development financial institutions — or CDFIs — that operate in the Flint area fill a variety of gaps in the local financial and community development system.
"You could say we're a cross between a foundation and bank," said Charlotte Smith, deputy director in the Flint office of the Local Initiatives Support Corp., known as LISC, a New York-based organization conceived in 1979 by the Ford Foundation that now has three dozen locations nationwide.
In a nutshell, CDFIs are federally designated financial institutions that help consumers who have needs that aren't served by the mainstream banking system.
"Our mission is to promote community and economic development," said Dave Leclerc, vice president of asset development for Flint-based Metro Community Development.
While most CDFIs share that same broad goal, they can each use different specific methods or programs for pursuing it.
Consider, for example, Metro Community Development.
"We're a very unique CDFI," said CEO Brian Glowiak. "We're a 360-degree program offering a full complement of services to the community."
Glowiak notes that — among various other scenarios — a person using Metro Community Development's offerings could go from homeless to housed. Then the individual could receive help obtaining a General Education Development diploma (more commonly known as a GED certificate) and, with that in hand, job training to secure employment. Once employed, even with a spotty credit history, the consumer could then obtain a car loan of up to $5,000 at an interest rate between 8 and 9 percent to ensure reliable transportation to work.
"It's a lot cheaper than going to the car lot and having to get something like credit acceptance," Glowiak said.
Adds Leclerc: "And if they want to be an entrepreneur or start a business, we can help them expand or start a business." Metro Community Development offers three lending programs targeting businesses in various stages of development.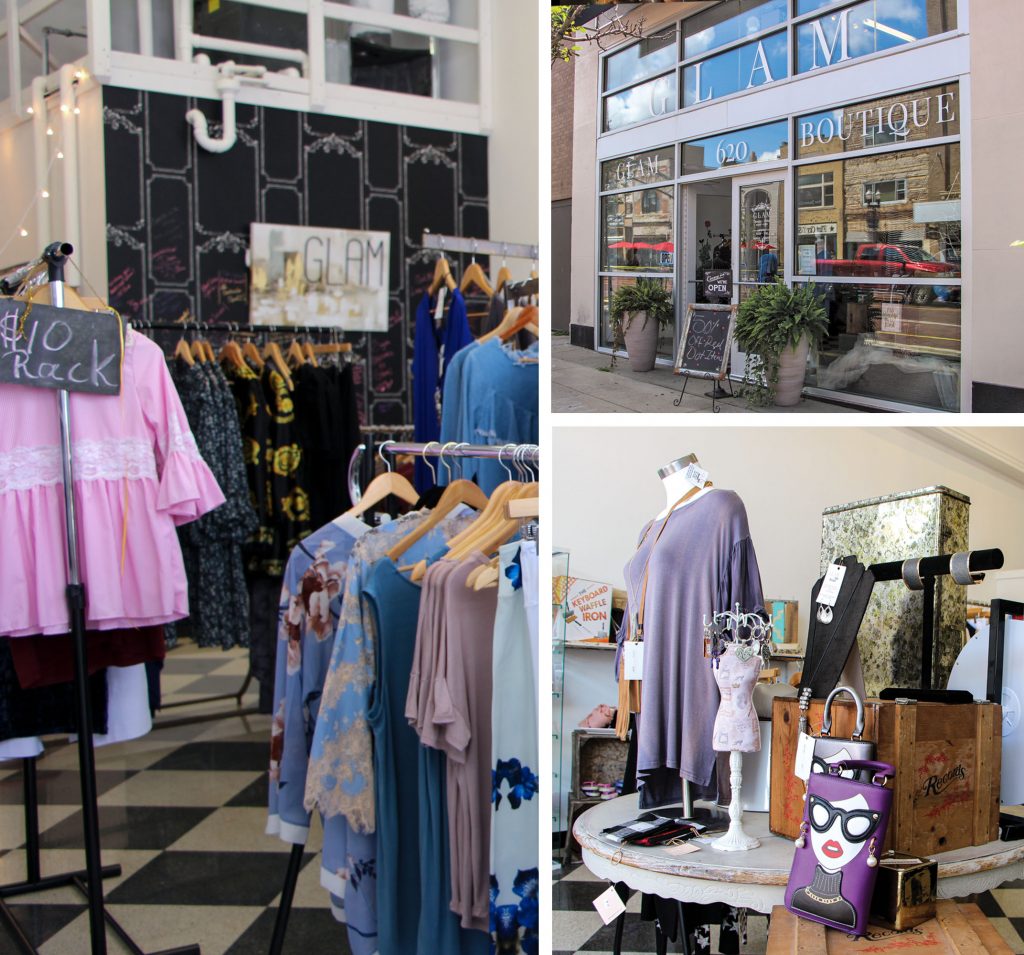 The organization itself will embark on a new beginning next year when it moves from the Mott Foundation Building to two buildings it purchased near the Holiday Inn Express at Robert T. Longway Boulevard and I-475.
Making consumers 'bankable'
The majority of clients don't initially qualify for conventional bank loans when they come to Metro Community Development, Glowiak noted. "Our job is to get people into positions where they are bankable."
Some CDFIs, at least on the surface, operate as more conventional financial institutions.
ELGA Credit Union in Burton in 2017 was one of the first credit unions to become certified as a CDFI by the U.S. Treasury Department's Community Development Financial Institutions Fund under a special application available to low-income-designated credit unions that qualify.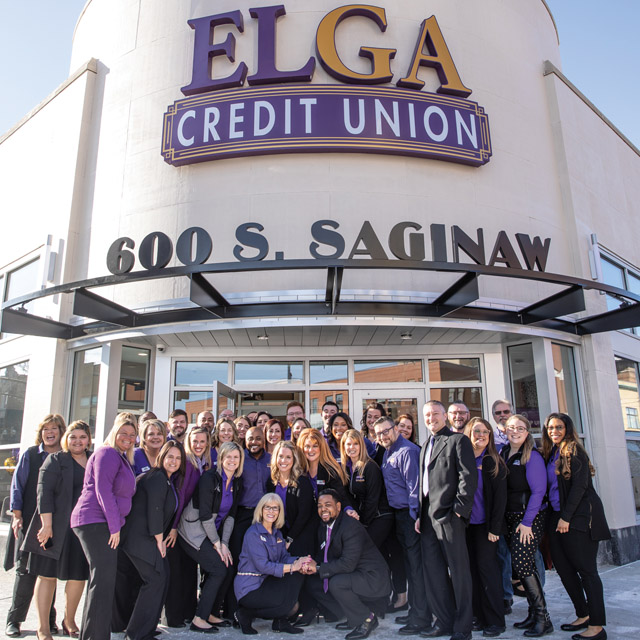 But the change was more on paper than it was in how ELGA served its members, said Terry Katzur, executive vice president of the credit union that was formed in 1951 to serve Consumers Power (now Consumers Energy) employees.
"We've always acted as a CDFI," he said. "Our focus has been on serving the underserved in the community. That's always how we operated. It's just ingrained in our DNA."
But CDFI certification does offer some practical benefits. For example, it is generally required to access awards from the federal Community Development Financial Institutions Fund. The CDFI Fund, through its funding awards, can help defray the costs of offering and expanding products and services to underserved members and communities.
ELGA, for example, in 2017 received a $776,500 award to subsidize potential losses on automobile loans and micro small business loans to members. In exchange, the credit union pledged to leverage the subsidy into $69.5 million worth of loans over three years — an amount that it has already nearly tripled, Katzur said.
CDFI certification can also promote cooperation on community development projects among groups with similar mindsets and motivations, he said. "We're on the same page: We're here to serve the community," Katzur said.
That automobile lending initiative — like many CDFI programs — has a wider impact than just on individuals receiving the loan. Employers also benefit because it helps ensure a more reliable and productive workforce.
"It helps people get back and forth to work, etc.," Katzur said.
A program that Metro Community Development is launching could have a similar effect. It is unveiling an alternative to payday loans that employers can offer as a benefit to workers, providing them with emergency loans of up $1,000 within 24 hours.
The Community Loan Center is designed to help employees avoid the high interest rates charged by payday lenders while easing money worries that could prey on their minds while they should be focusing on work, Glowiak said.
Helping others help others
A focus at LISC is to connect other community organizations with resources.
For example, it administers the federal AmeriCorps program locally, placing AmeriCorps workers at nonprofits with a need for them, Smith said.
LISC also offers technical assistance to help nonprofits move forward and distributes U.S. Department of Housing and Urban Development Section 4 funds that help nonprofits build their capacity.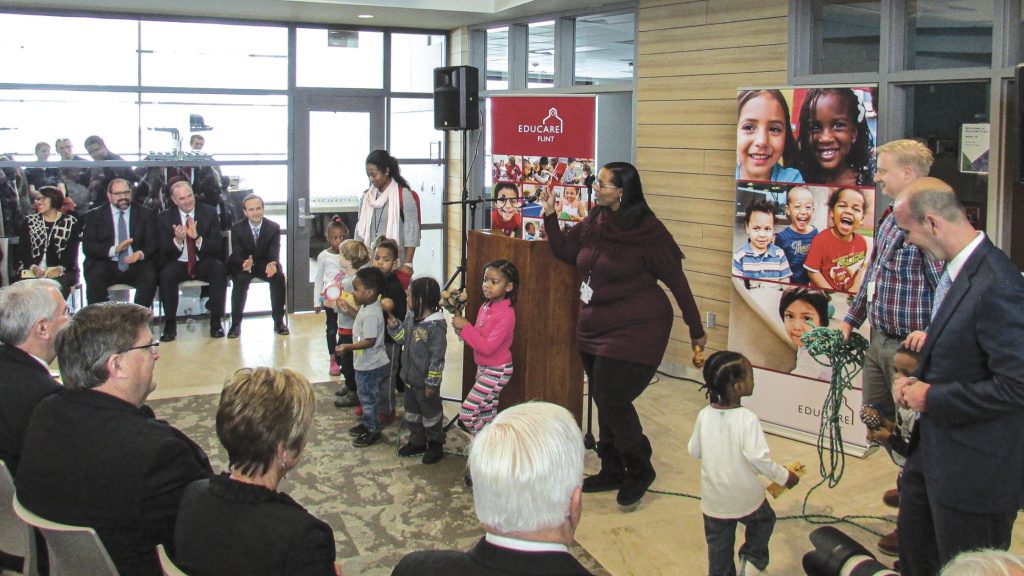 In addition to governmental dollars, CDFIs garner funding from private sources — including, for example, commercial banks that lend to them at favorable rates to meet federal Community Reinvestment Act obligations.
CDFIs are also finding ways to raise capital through impact investing. Capital Impact Partners began issuing its Capital Impact Investment Notes to allow retail and institutional investors the opportunity to invest in the mission-driven organization's nationwide efforts to create social impact for underinvested communities. Individual and institutional investors can purchase the notes, available for as low as $1,000 and rated "A+" by S&P Global, through their brokerage accounts with maturities that range from one to 10 years.
"There are a lot of investors who are just as interested in social returns as financial returns. It's a way for people to reinvest in communities where we work," said Nicholas Pohl, Great Lakes region business development officer at Capital Impact Partners.
Capital Impact Partners, based in Arlington, Va., is one of the newest CDFIs to operate in Flint. It has focused on creating density and promoting economic viability in Detroit, where in 2011 it began investing in select neighborhoods by promoting development of mixed-income and mixed-use developments.
In Flint, Capital Impact promotes healthy food options through the Michigan Good Food Fund, a statewide public-private loan fund created in partnership with the Fair Food Network, Michigan State University Center for Regional Food Systems and the W.K. Kellogg Foundation. Its purpose is to provide financing to good food enterprises that benefit underserved communities across Michigan.
Toward that end, in June it hosted a Good Food Financing Summit in Flint in collaboration with its partners and local stakeholders.
"Access to healthy food is one of the social determinants of health," said Mary Donnell, program manager of the Michigan Good Food Fund. "Affordable, accessible, nutritious food is fundamental to building a healthy community and population."
The fund disseminated Catalytic Investment Awards to several Flint good food businesses, including $80,000 to North Flint Reinvestment Corp. for the creation of a food co-op and $80,000 to Fresh Start CDC Inc. for development of a full-service grocery store in the city. Midway Market received $40,000 to support equipment purchase, and $10,000 went to the MaMang Vietnamese eatery that operates in the Flint Farmers' Market and is expanding into a second location.

The Catalytic Investment Award money can be used toward infrastructure investments, capital expenditures and predevelopment costs. The fund also prepares entrepreneurs for financing through robust technical assistance provided by its collaborators, Fair Food Network and the Michigan State University Center for Regional Food Systems.
Beyond healthy foods, Capital Impact Partners also focuses on areas such as affordable housing, cooperative development, education, dignified aging, health care and place-based revitalization.
It's planning to focus on those types of initiatives and expand beyond Detroit into other urban areas throughout Michigan and northern Ohio, Pohl said.
"We welcome the opportunity to bring our national lending products and expertise to Flint, to partner with other CDFIs and community stakeholders, and to make a positive, lasting impact on the community," he said.
First published by AND Magazine on September 16, 2019.